Gain Confidence and Skills at the Communication Leader Academy
Online training and education have become a growth market in India as colleges, universities, and experts/professional trainers offer engaging and affordable opportunities to young people in India who want to improve their English communication skills and compete in an international job market. Reskilling and online training and professional development are very important in today's competitive job market.
Make sure to give our blog a quick share!
Online training delivered through the courses at the Communication Leader Academy will help you gain confidence in your English communication skills and teach you about leadership. Being able to communicate well and lead will enhance your career success and help you achieve your personal goals.

Whether you want to start your own business or work in IT (information technology), education, hospitality, or healthcare, effective communication skills are necessary and will help you stand out from your coworkers who have not taken training courses on communication and leadership.
Top reasons to enroll in the Communication Leader Academy:
Learn from native English speakers who have doctoral degrees in communication.
Enhance your employability: stay up to date and relevant in today's competitive job market.
Gain social confidence: learning "soft skills" like communication, interpersonal relating, conflict management, decision making, and problem solving will help you fit in and allow you to take a leadership role in your professional and personal life.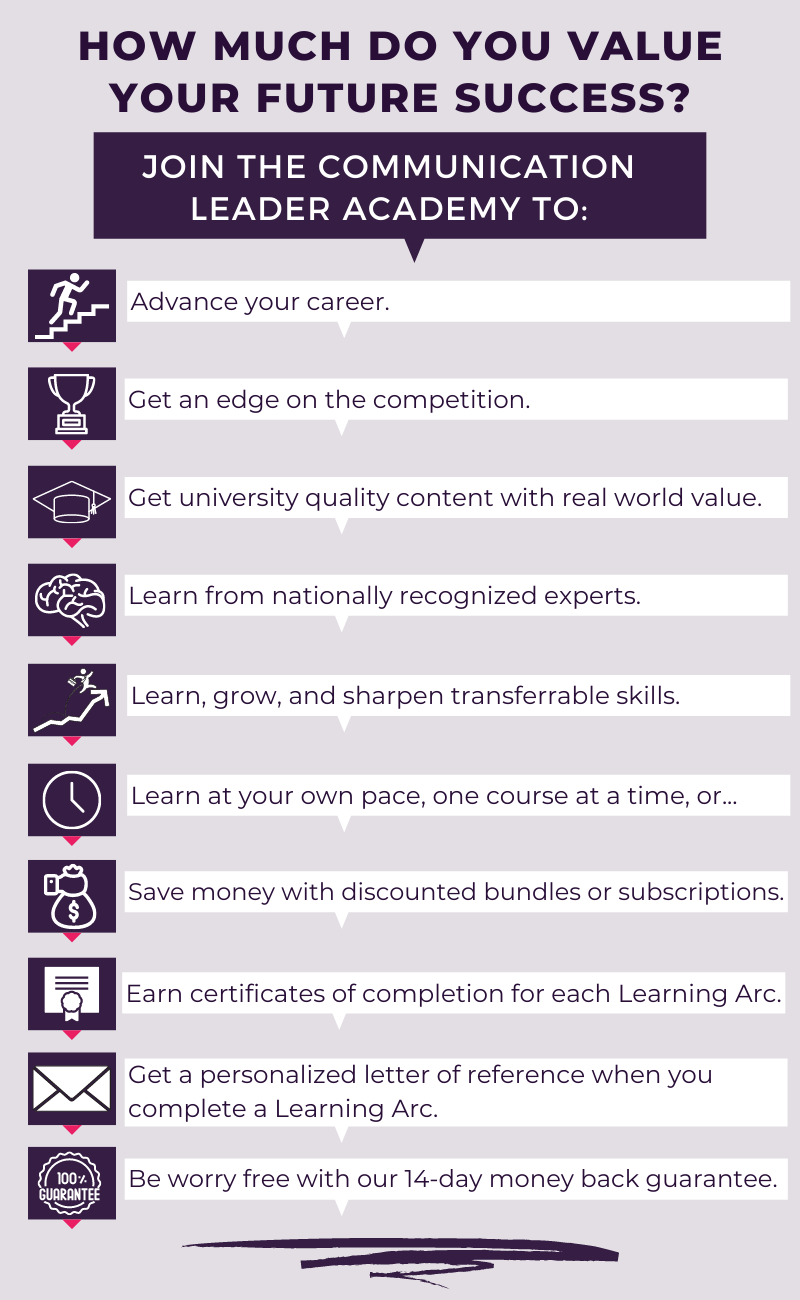 Learning Arc 1 includes five courses with engaging videos, presentation slides, downloadable resources, and assignments. Each video includes an interactive transcript that allows you to follow along and review what is being said.
The courses are:
How and Why People Become Leaders
Leadership Styles
Leadership and Power
Leading Decision Making
Leading Problem Solving
Your communication experts include:
Richard G. Jones, Jr., Ph.D.
FOUNDER AND OWNER
Rich is an award winning college instructor of 17 years, and an author. His book Communication in the Real World received an award of distinction in 2019 from the National Communication Association. He has led hundreds of discussion panels, trainings, and workshops on communication topics ranging from public speaking to diversity and inclusion.
Emily Vajjala, Ph.D.
CO-OWNER AND EXECUTIVE DIRECTOR
Emily's academic journey took her from an undergraduate degree in sociology and anthropology to a masters and doctoral degree in communication. She has presented research and led trainings and workshops on effective teaching and diversity at the local, state, and national level.
Chris Wagner, M.A.
CO-OWNER AND EXECUTIVE DIRECTOR
Chris is a renaissance man, focusing on theological studies and political science as an undergraduate and communication studies as a graduate student. His professional experience in the food and beverage industry and as a territorial sales manager have allowed him to put into practice his expert communication skills while also teaching and leading others.
It's your turn to lead!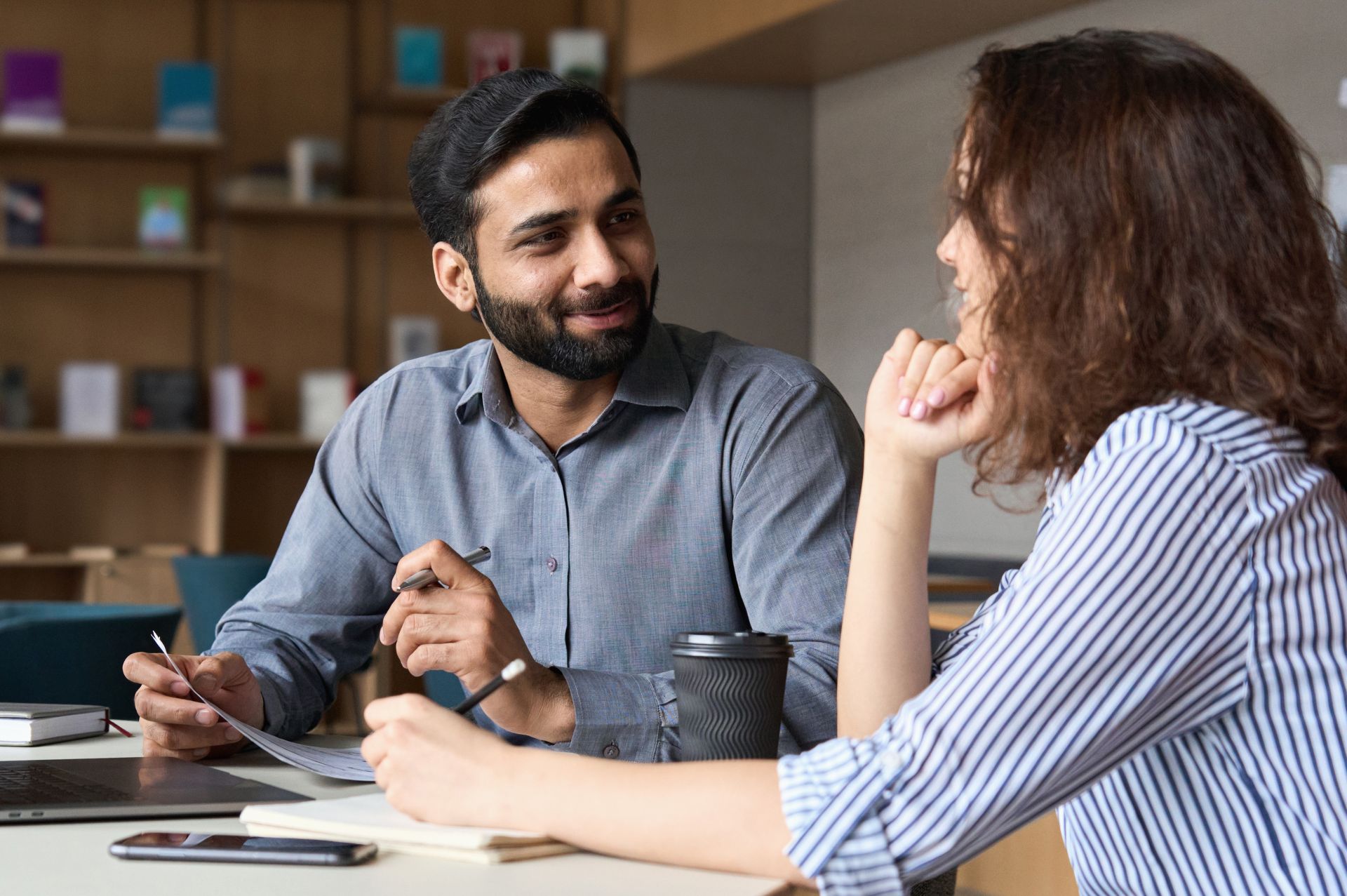 We don't spam! Unsubscribe anytime!
Created with